We fit We coach We repair We CARE Please visit www.sandysmithgolf.com for more details.
---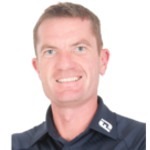 Sandy Smith - Head PGA Professional
I am currently the head professional at Ladybank Golf Club and was formerly the Head Professional at The Gleneagles Hotel. My passion for golf relfects through my teaching with the aim to improve a client's ability allowing them the enjoy the great game of golf instantly. I have had the opportunity to work along side some of the greatest coaches and players in the world. These include David Leadbetter, Pete Cowen, Denis Pugh, Nick Faldo, Gary Player, Steve Elkington and many more. Ensuring that I have satisfied all my client's needs is my upmost priority during a lesson. I deliver tailor-made sessions with the long-term objective in mind; therefore the client aims for the lasting solution over the quick fix. I base most of my coaching around ball flight and how it an be inproved or trajectories changed, resulting in instant progress. A holistic approach is used to achieve this. Whilt at The Gleneagles Hotel I was able to introduce the concept of golf and the internet by setting up the internet golf academy in conjuction with V1 interactive frontiers. It not only was the first of its kind in Scotland but allowed Gleneagles to capitalise on a truly global market. I continue my coaching of county, international and several professional players whom are on various different tours.
---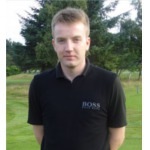 Gregor Wright - Assistant Professional
I currently work at Ladybank Golf Club as the Assistant professional, working under PGA Fellow Professional Sandy Smith. Now moving into my second year of a three year training programme, I look for more ways to broaden my knowledge to become the best teacher and player I can be. This couldn't be possible without the help from many fully Qualified Professionals and European Tour Players both past and present. With this help and guidance I have improved my own golf and have developed a real enthusiasm to teach what I have learned to all levels of players to help bring out the best in their game and scoring ability, and most of all retain the fun factor in which golf brings as a sport. As I continue on my journey through my 3 year training programme with the PGA, I love to teach all ability levels from the juniors of the club to low handicap players. Using my ever expanding knowledge gained from expert guidance from Sandy and other PGA Professionals, I push myself to give every lesson that little bit extra by personalising the content to suit your individual needs. My ambition is to play, my idea is keep it simple.
---