Sandy has worked with and alongside some of the best players and coaches in the world. These include, David Leadbetter, Peter Cowan, Denis Pugh, Nick Faldo, Gary Player, Steve Elkington and many more.
Why Coaching?
Whilst I enjoy giving quick fix lessons to people who are in need of instant help, I much prefer building a longer lasting relationship with my clients. This way it can be more beneficial to the player who can expect longer lasting patterns of play and better results. By acting as a team with players, showing regular support and encouragement I feel I can really hit home my message and improve the golfer as an all round player.
An initial diagnosis of areas of strength and weakness with goal setting plan.
Email/Text video of coaching sessions

`practice plans` with drills to work on between sessions

Telephone and Email support
V1 app with ability to send video of swings to Sandy for analysis/feedback
End of season review of progress

This includes talking through an initial goal setting plan. There after depending on how intensive you would like the lessons to be, I have various rates noted below to suit all levels of golfer. I recommend all established players to take time out for coaching every 2-4 weeks. This ensures that we are always building, monitoring and improving areas of weakness whilst maintaining areas of strength.

Lessons will cover:
Golf Fundamentals
Swing Basics
Short Game
Long Game
Course Management
The Golfing MInd
Putting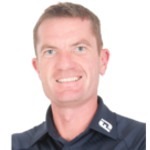 Sandy Smith - Head PGA Professional
I am currently the head professional at Ladybank Golf Club and was formerly the Head Professional at The Gleneagles Hotel. My passion for golf relfects through my teaching with the aim to improve a client's ability allowing them the enjoy the great game of golf instantly. I have had the opportunity to work along side some of the greatest coaches and players in the world. These include David Leadbetter, Pete Cowen, Denis Pugh, Nick Faldo, Gary Player, Steve Elkington and many more. Ensuring that I have satisfied all my client's needs is my upmost priority during a lesson. I deliver tailor-made sessions with the long-term objective in mind; therefore the client aims for the lasting solution over the quick fix. I base most of my coaching around ball flight and how it an be inproved or trajectories changed, resulting in instant progress. A holistic approach is used to achieve this. Whilt at The Gleneagles Hotel I was able to introduce the concept of golf and the internet by setting up the internet golf academy in conjuction with V1 interactive frontiers. It not only was the first of its kind in Scotland but allowed Gleneagles to capitalise on a truly global market. I continue my coaching of county, international and several professional players whom are on various different tours.
---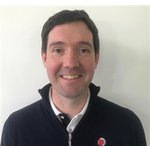 Andrew Cooper - PGA Professional
Growing up in Aberfeldy, Perthshire, Andrew enjoyed many sports from a young age. But it was golf that became his great passion. Inspired by watching the leading players of the era, Andrew's dedication to the game led to considerable early success in county and national events. Andrew's love of the game led to his decision to pursue a career in golf, joining Newmachar Golf Club in 2001 and becoming a fully qualified member of the PGA in 2004. He was appointed Head Professional in 2006. During his career, Andrew has enjoyed helping thousands of golfers to improve. His clients range from beginners to elite players and across all age groups. He has also provided group classes for many corporate clients, including BP, Aker Solutions and Schlumberger. Helping golfers improve has always been Andrew's main professional focus, and in 2017 he established his own coaching business, based at Newburgh-on-Ythan Golf Club, Aberdeenshire. In 2019 he moved back to Perth and is now based at Ladybank in Fife. When not helping fellow golfers improve, Andrew enjoys competing in PGA events. Away from golf, he enjoys music and reading, and spending time with Eileen, his wife, and their two children, Finlay and Lois.
---
I don't know if you get much feedback from your students but I thought I'd just let you know that this season has been my best for many years thanks to your coaching. Certainly long game has been much more consistent. Short game still needs work though. Have won my section in 6 competitions at Blairgowrie so must be doing something right!
Keith Collet - Club Member
Just a quick note of thanks! Got the review and video through from today. Hit a few hundred balls, and feel really good. Thanks again for today, I've really taken a lot away and feel I learned a lot also.
Callum - Club Member
I approached Sandy as I had particular problems (severe fade verging on slice) and chipping around the green. I found Sandy to be very approachable , he listens to what problem areas you feel you need to address and assesses how best to deal with them. I cannot stress strongly enough how easy it is to understand what Sandy is trying to achieve, he does not complicate the changes that may be needed but gives you clear and simple drills that you should follow usually one at a time as not to overthink it.
Graham Waters - Club Member
I have been working with Sandy now for two years, together we have improved my technique dramatically. The biggest improvement has been my scoring ability, as Sandy's extensive knowledge of the all round game has brought a steadiness and confidence to every shot of my game. Sandy is always easily approachable and on hand to answer any queries or questions. With Sandys' knowledge of the game he can improve everyones' game and allow people to achieve their goals.
Ally Hain - Club Member
I have been taught by quite a few coaches here in the U.K and in the U.S. Sandy Smith is, by far, the best I have worked with and his passion and enthusiasm is motivational. His effective, individual coaching methods have helped me see fast improvements in all aspects of my game. I look forward to a long and successful partnership with him.
Carly Booth - Club Member
I would just like to thank you again for the great lesson I had from you last Thursday. It was the first time I think my swing has been analysed in such detail and this was exactly the sort of thing I was looking for. I now have key points to work on and this has helped clear my head of all the other "quick fix" things that golfers sometimes foolishly try in an attempt to find the ultimate cure !! The video you put together as part of the lesson also gives me a great reminder of my main problem areas.
Graham - Club Member