Club News
Members' clinic - How to address the ball well and the positive knock on effect to your swing!
---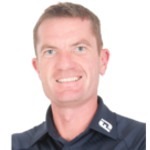 Sandy will host a members' clinic on how to set-up well to the ball and the positive chain reaction of events that can follow on. This should be a fun and informative clinic where members will pick up some finer details and better concepts on how to stand to the ball correctly. We will also discuss what can happen when the set-up concepts are not good and how it can negatively affect the swing. There will also be a chance to ask questions as we go along during the clinic that will last around 45 minutes - 60 minutes.
Please join me on Saturday 21st May at 3:00pm. There is no cost to members of the club.