Club News
Seniors update
---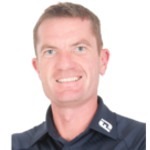 Sandy Smith
PGA Professional Ladybank Golf Club
Tuesday 30th March Individual Stableford Results
Yesterday's competition produced another large entry, 15 x 3balls & one 4ball. With minor exceptions - 2 players failed to enter their scores into the HDID system by midnight and were subsequently disqualified - all of the entered scorecards appeared to be good so we're obviously getting better at this new system.
The winners were:
1 Grant McDougall 38 points
2 John Kidd 36 pts
3 Matt Meikle 36 pts (bih)
As stated last week no prizes will be paid at the moment but winners names will be added to the spreadsheet to be paid when we are eventually allowed back into the clubhouse.

New Members
Since the last update on this topic we have acquired another few members and in no particular order we welcome:
Brian Spear (new Ladybank member)
Colin Wallace
Brian Crookston
Jim Johnston (who lives outside Fife so will join us properly when the rules allow)

Tuesday 6th April AM-AM
Entries for this non-counting team event (2 best scores from the team) are open now and will close on Sunday at 6pm.

Have a good week.
Regards,

Martin
accept that some days you're the pigeon, and some days you're the statue