Club News
Four balls are back
---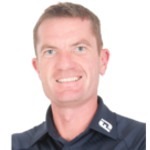 The return of four balls has certainly taken some pressure off the tee times and I've sure helped the banter as you play a round with your friends. Every day this week has seen around 130-140 golfers per day. Quite incredible really given it's still the middle of March. I can remember 5/6 years ago when we couldn't muster that many people for a Saturday medal in June/July! It really is great to see so many members around though and we hope you are enjoying your golf.

I'm sure you will all have seen how busy Colin/Mike and the green staff have been. This week sees them return to action on getting top dressing and aeration done along with fixing fences and paths along with general tidying up and a multitude of other things.

Next week should see us get some sand in various bunkers as we work our way towards the start of the season. The various match and handicap teams will produce a separate note regards GUR and drop zones in the coming days to keep you abreast of what to do wherein the newly turfed areas and bunkers. Keep an eye out for that as your handicap will depend on it shortly...