Do you know about Bushnell?
A lot of things can go wrong in a golf shot and lots stem from the pre-shot routine. Figuring out how far it is to the hole, followed by which club to use, can be tricky. Getting it wrong can mean the shot is doomed before you've even swung the club. In the not-too-distant past, this was an issue. Now? Not so much. We have solutions in the form of distance-measuring devices.
Bushnell's 2021 Range
When it comes to this technology, you need to look at Bushnell Golf. Their laser rangefinders are the most-trusted on the PGA Tour, making up more than 99% of rangefinders used by caddies and players pre-tournament, and it's easy to see why when you get one in play.
Whether it's the best-selling Tour V5, the top-of-the-range Pro XE or somewhere in the middle with the Hybrid rangefinder, you are guaranteed accurate and detailed readings out on the course. The greatest bit of technology is called JOLT, which makes it super-easy for anybody to lock onto the pin for accurate distances.
If a laser isn't for you, you can also get a Phantom GPS device, which clips onto your bag for clear front, middle and back yardages.
To find out more about this stunning range, watch our Bushnell review video on our website by clicking the button below.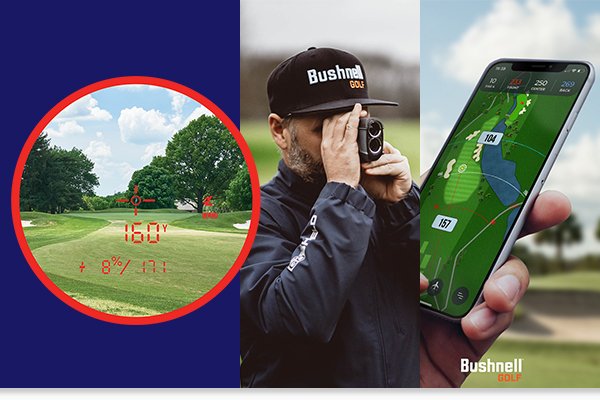 Back to Articles